Our impact
Investing strategically since 2011, our interventions are designed to elevate people and planet. Partnering with our employees and key allies, we reach 20 states, 3 Union Territories and 91 districts in India.
5.5 million+
lives positively impacted
12,000+
Persons with Disabilities reached since FY 19-20 (37% female)
~58 billion
liters of water harvested
66,000+
acres of land greened and brought under community management
1.45+ million
tree saplings planted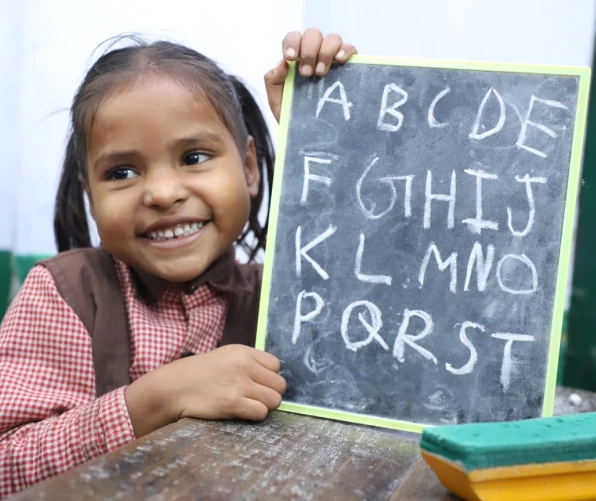 Building an equitable society
by breaking the cycle of poverty in all its forms—socio-economic and environmental
The results speak of the depth and strength of our programs co-created and co-implemented in convergence with NGO partners and government, they fill me with optimism that it is possible to break the cycle of poverty.
Dr. Nidhi Pundhir
Vice President, Global CSR and HCLFoundation
Read our annual reports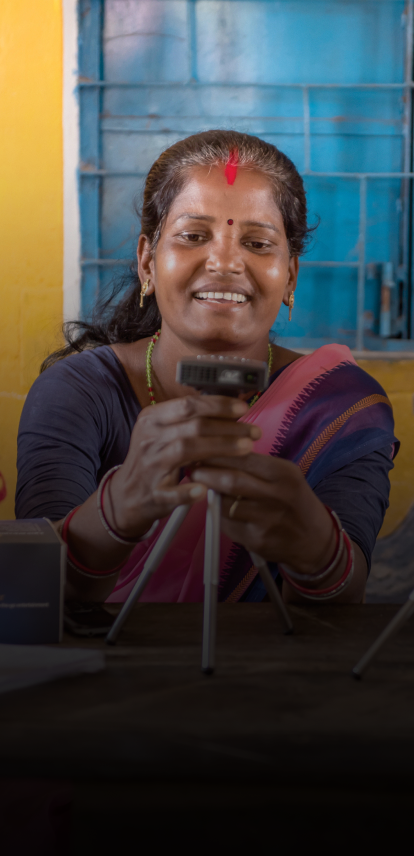 Our mission
We nurture clean, green and healthy communities where everyone is empowered and equipped to reach their full potential in partnership with our employees, communities and stakeholders, while promoting volunteerism and establishing international standards of strategic planning, implementation and measuring impact.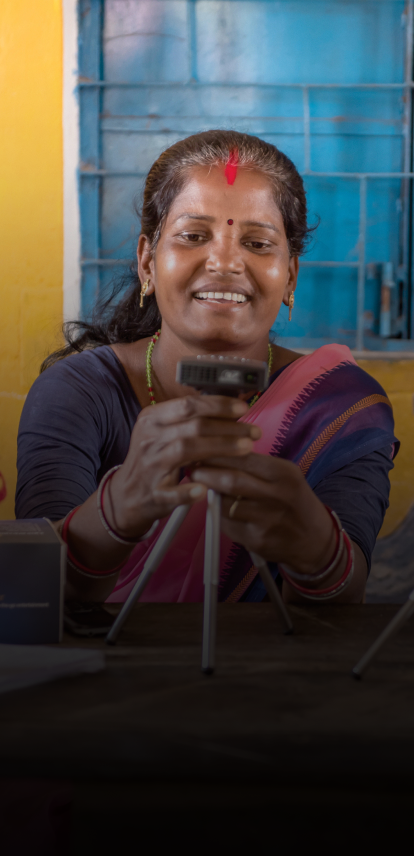 The 10 commandments of CSR
Clarity | Choice | Catalyze | Co-create | Comprehensive | Continuous | Compassion | Convergence | Credibility | Capital (Human, Developmental, Environmental)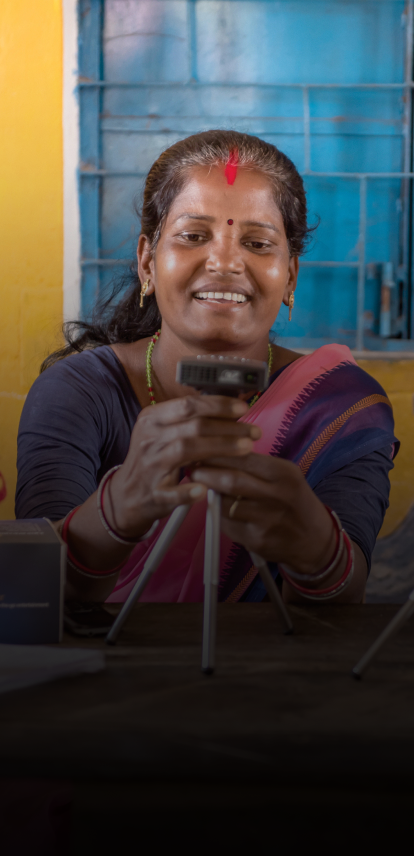 Our investment imperatives
Early Childhood Care & Development
Education
Health
Water, Sanitation & Hygiene
Skill Development & Livelihoods
Environment
Disaster Risk Reduction & Response
Gender & Inclusion
Our contribution to the UN Sustainable Development Goals
Our programs & initiatives
Awards and recognition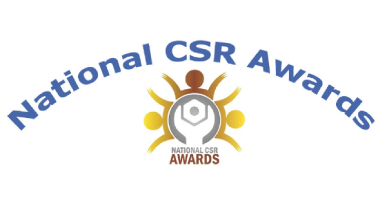 Ministry of Corporate Affairs (GoI)
National CSR Awards, 2020
HCL Technologies felicitated with National CSR Awards 2020 in Category National Priority Area (Sub- Category: Slum Area Development)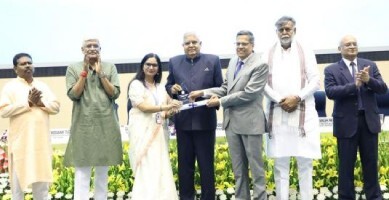 Minitry of Jal Shakti (GoI)
National Water Awards, 2022
HCLTech awarded the Best Industry for CSR category by honorable Vice President of India Shri Jagdeep Dhankar for supporting sustainable, scalable and innovative solutions for effective water conservation through comprehensive programs in rural and urban areas.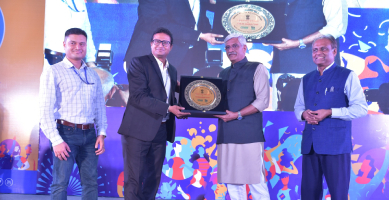 Minitry of Jal Shakti (GoI)
Ganga Utsav, 2022
HCLFoundation felicitated for its support for Ganga catchment rejuvenation in partnership with NMCG in the presence of Shri. Gajendra Singh Shekhawat, Hon'ble Minister of Jal Shakti, GoI, and Mr. G. Asok Kumar, Director General, NMCG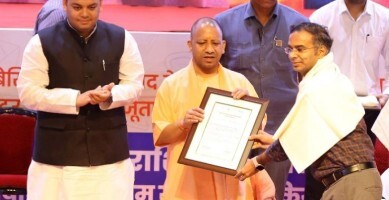 State Govt. of Uttar Pradesh
Kayakalp Award
HCLFoundation awarded a Certificate of Appreciation for its development of infrastructure facilities in government schools of Gautam Buddha Nagar and Hardoi district under the "Operation Kayakalp" program, which was launched by the State Government of Uttar Pradesh. The award was presented by the honorable Chief Minister of Uttar Pradesh Shri Yogi Adityanath at a ceremony held in Lucknow.
Featured news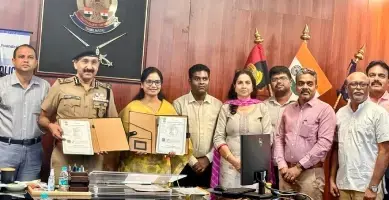 News | August 21st, 2023
Signed MoU with 3 police Commissionerate in Tamil Nadu to extend our project activities with Police Boys and Girls Club
HCLFoundation renewed its partnership with the Tamil Nadu Police to empower children residing in urban slums in and around Chennai across categories of sports, scouts, supplementary education and health amongst others through a formal MoU signing with - Shri Sandeep Rai Rathore IPS, DGP/Commissioner of Police, Greater Chennai City; Shri K. Shankar IPS, Commissioner of Police, Avadi; and Dr. A. Amalraj IPS, Commissioner of Police, Tambaram City Police, and Dr Nidhi Pundhir, Vice President, Global CSR, HCLFoundation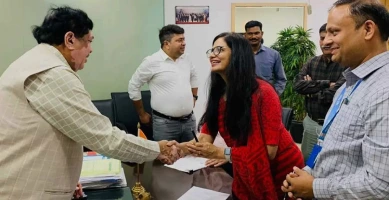 News | June 12th, 2023
HCLFoundation and the National Co-operative Union of India (NCUI)
HCLFoundation and the National Co-operative Union of India (NCUI) under the Ministry of Cooperation, GoI, have joined hands to establish skill development centers, foster a cooperative movement and uplift communities across India. This pilot project focuses on empowering artisans, women and youth; driving socio-economic development and creating a ripple effect of positive change. Through collaborative efforts, a culture of cross-promotion and knowledge-sharing will be cultivated, benefiting the skill and livelihood development of the entire community. Over the next three years, our mission is to empower over 5000 participants, by offering sustainable income-generation activities.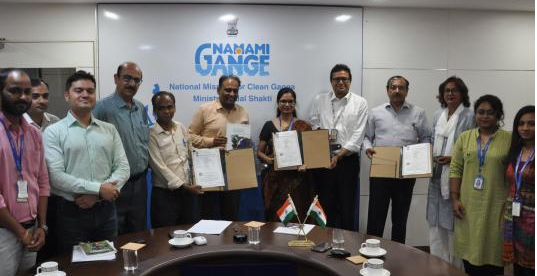 News | June 7th, 2023
HCLFoundation has renewed its partnership with the National Mission for Clean Ganga (NMCG)
HCLFoundation has renewed its partnership with the National Mission for Clean Ganga (NMCG) and Indian National Trust for Art and Cultural Heritage (INTACH) for another three years to boost native biodiversity in the eco-sensitive regions of Uttarakhand. The extended partnership aims to double down on its mission to mitigate the damaging effects of habitat degradation and native biodiversity loss. HCLFoundation aims to plant an additional 10000 Rudraksha saplings and other native species in the region by 2026.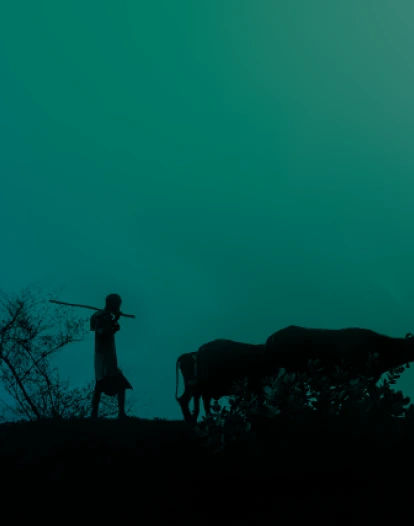 Stories of transformation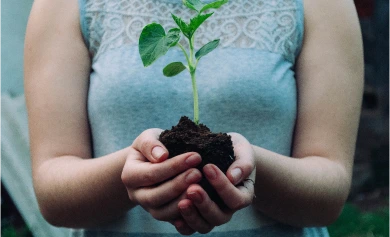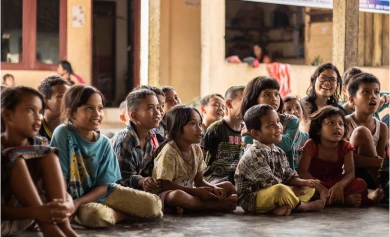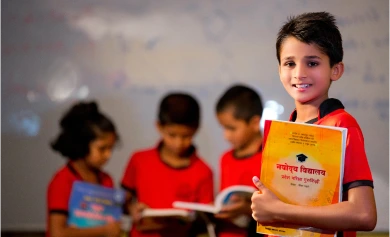 Samuday
The collective power
It is said that when people come together with a single resolve they can move mountains. The members of Hardoi Kisan Producer Company Limited (HKPCL), a collection of small holding farmers demonstrated the impossible, selling all their produce for a healthy profit during COVID-19.