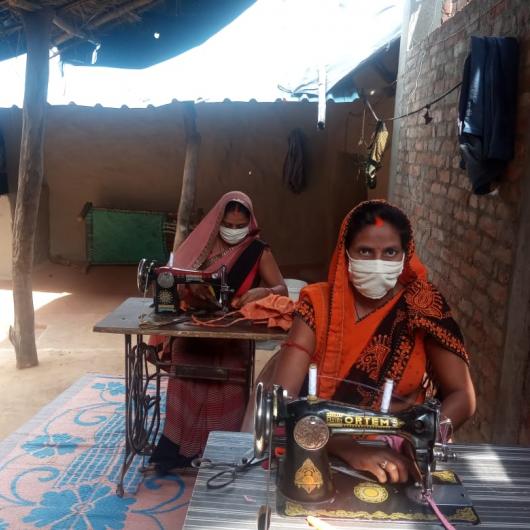 Trained by the NGO Awahaan, the women of a local self-help group in
Sarojini Nagar Basti in Lucknow were stitching school uniforms,
augmenting their family income.
With the center in lockdown and the women self-isolating, income
sources were drying up. This put both livelihood and health in peril, so
they decided to turn their skills to stitching masks – a 24 cm by 15 cm
cloth piece that offers both safety and security - safety from the virus
and security of income. Sheetal – the center manager took it upon
herself to coordinate 'work from home' for the SHG members and
ensured flawless working of the supply chain. Word of their initiative
reached Khadi Gramodyog Sansthan, who stepped in to provide
quality cotton free of charge and offered to buy the stitched masks.
Buoyed by this partnership, these spirited women have produced
4000+ masks, adding to the family income.