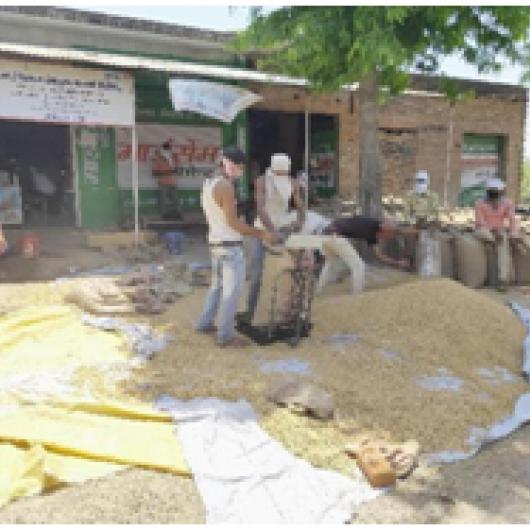 It is said that when people come together with a single resolve, they can move mountains. The members of Hardoi Kisan Producer Company Limited (HKPCL), all small holding farmers demonstrated the impossible – selling all their produce for a healthy profit during COVID-19. 
The foundation for this achievement was laid in 2017, when the HCLFoundation through its flagship programme in Hardoi –  Samuday, established HKPCL. Building an ecosystem of intensive support to increase yield and incomes, it gained the trust of the farmers. In 2019, the farmers took steps to eliminate the exploitative middlemen and set up a grain procurement centre to aggregate all produce in their region.110 farmers participated in this effort. 3260 quintal of wheat was procured and sold for Rs. 1840 per quintal.  
Emboldened by their success, the famers worked zealously during the pandemic and procured a respectable 5721 quintals of wheat. While most farmers struggled to reach markets and sell their produce, the members of HKPCL, scripted their own fate, selling the wheat for Rs.1925 per quintal.
A laudable effort during one of the toughest times for humanity – it speaks to the power of the collective – a collective vision and collective will.