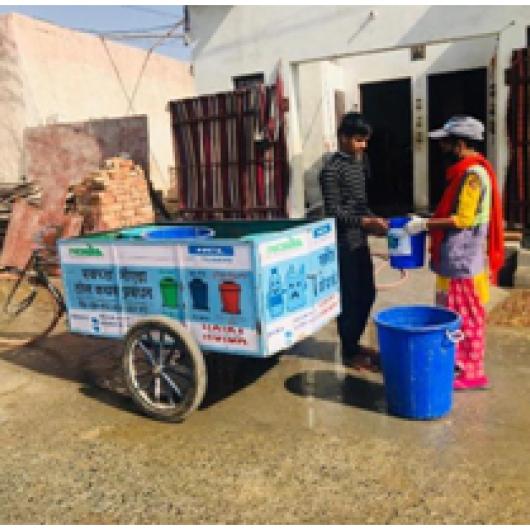 Priyanka and her husband lost their jobs to the pandemic and the ensuing lockdown. With no income coming in and a child to feed, the young family was desperate. It was at this challenging time, that Priyanka encountered the My Clean City project in September 2020. 
One year later, a confident Priyanka is a respected sanitation worker in her area, collecting around 60 – 70 kg of waste per day from 320 households. Encouraging her community to practice cleanliness, she ensures each family segregates their waste. Moreover, leading by example, she voluntarily sweeps the streets in her area and practices composting at home.
"My Clean City opened a door and gave me hope in one of the darkest periods of my life. The job is not just about a steady income, but about purpose. Not only am I maintaining cleanliness and high hygiene standards, I am playing a vital role in the overall well-being of my community - after all clean environs are critical for our mental and physical health" says Priyanka with pride.