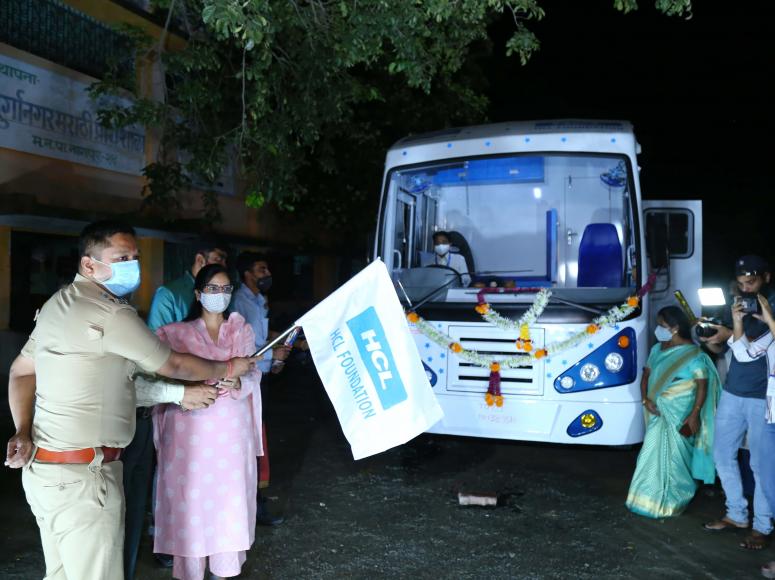 Tech on Wheels: an Initiative to foster innovation and provide upskilling for employability
Tech on Wheels: an Initiative to foster innovation and provide upskilling for employability
'Tech on Wheels' – an initiative to foster innovation, promote technology-led solutions and provide upskilling for employability!
HCL Foundation, in partnership with Masoom, has launched the 'Tech on Wheels' bus in Nagpur. Equipped with computers, online resources and learning material and designed like a classroom on wheels, 'Tech on Wheels' will provide educational & learning opportunities to youth and children from underserved communities. The curriculum also includes video game development, graphic designing, 3D printing, web designing, computer courses and mobile application development.
The initiative was inaugurated by Dr. Nilesh Palve, Assistant Commissioner of Police, Nagpur, Ms. Nidhi Pundhir, Director, HCL Foundation and Dr. Pravin Joshi, Prerna Seva Mandal, in the presence of officials from Nagpur Municipal Corporation, Trustees of night schools, NGO partners and teachers.