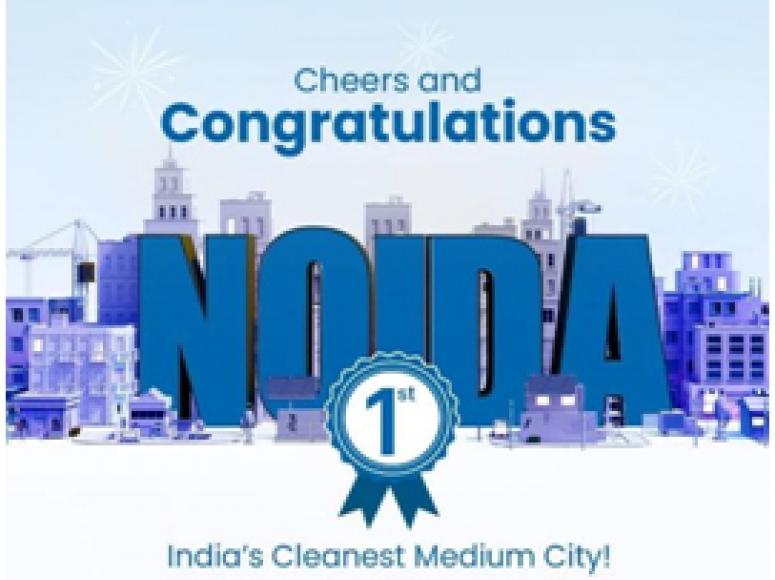 Noida! India's cleanest city in the medium category
Noida! India's cleanest city in the medium category
Noida! Congratulations on becoming India's Cleanest City in the medium category (Population: 3-10 lakh).
It's a proud moment!
We also rank 4th in population category 1-10 lakh in Swachh Survekshan 2021 and have received a 5-star garbage-free city rating as part of the Swachh Bharat Mission (Urban). This is a major achievement from being at 324th position in 2018 and reflects the relentless work our city has put in over the last 3 years. Thank you all for believing in, supporting, participating in, and strengthening Clean NOIDA to jointly bring about this cleanliness revolution. 
Congratulations to all citizens, volunteers, frontline workers, and partners, especially Noida Development Authority for leading from the front. Let us now pledge to hold on to the good habit of keeping our surroundings clean and managing our waste properly.