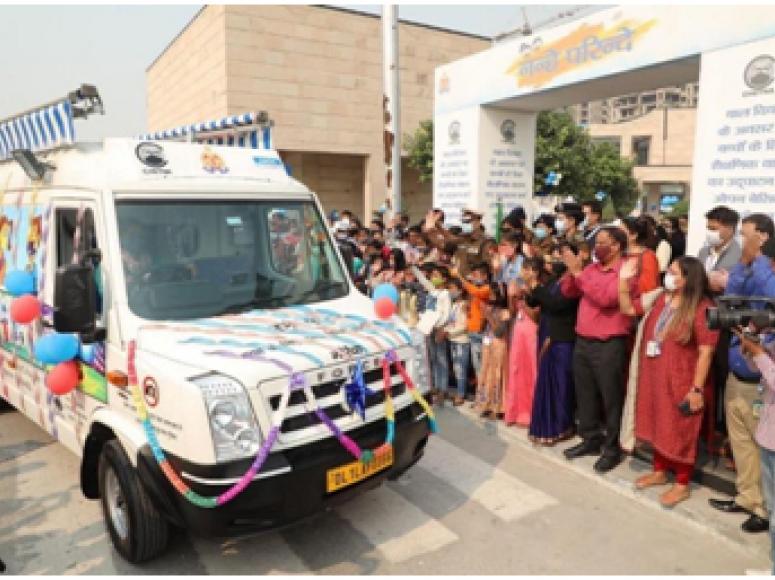 Nanhe Parinde: a transformative step to support children in difficult circumstances
Nanhe Parinde: a transformative step to support children in difficult circumstances
On the occasion of Children's Day, in another transformative step to support children in difficult circumstances (CIDC), #HCLFoundation, in collaboration with the Gautam Buddh Nagar Police Commissionerate and CHETNA NGO, launched two new mobile vans under the Nanhe Parinde initiative of HCL Uday. The vans are equipped with educational learning material, digital devices and means to achieve 21st century skills. 
Mr. Alok Singh, Commissioner of Police, Gautam Buddh Nagar flagged off the vans in the presence of Ms. Nidhi Pundhir, Director, HCL Foundation, Mr. Sanjay Gupta, Director, CHETNA and children supported under the initiative. Meritorious students who cleared the Open Basic Education examination were also felicitated. 
Since the inception of the initiative in January 2021, 61 children have been mainstreamed into formal education and 780+ children are linked to alternate mediums of learning.