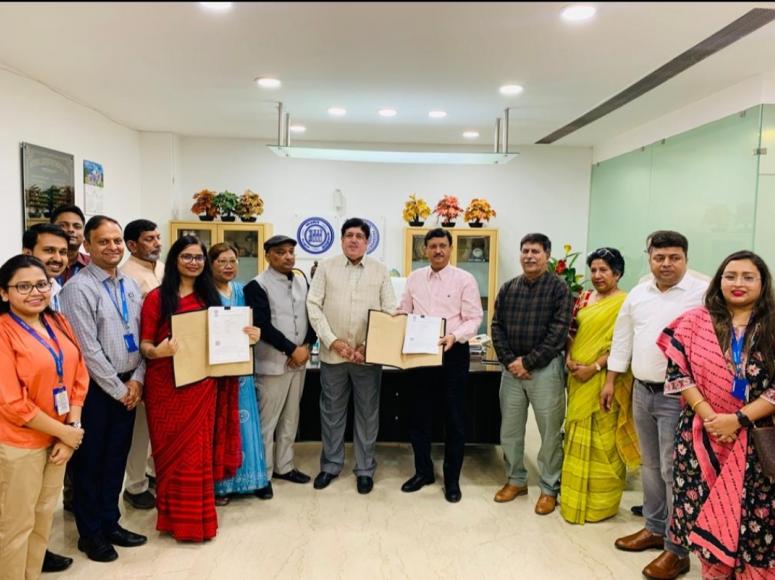 HCLFoundation extends partnership with National Co-operative Union of India (NCUI) under the Ministry of Cooperation
HCLFoundation extends partnership with National Co-operative Union of India (NCUI) under the Ministry of Cooperation
HCLFoundation and National Co-operative Union of India (NCUI) under the Ministry of Cooperation, GoI, have joined hands to establish skill development centers, foster the cooperative movement and uplift communities across India. This pilot project focuses on empowering artisans, women, and youth; driving socio-economic development and creating a ripple effect of positive change.
Through collaborative efforts, a culture of cross-promotion and knowledge-sharing will be cultivated benefiting the skill and livelihood development of the entire community. Over the next 3 years, our mission is to empower over 5000 participants, by offering sustainable income-generation activities.
The MoU was signed by Dr. Sudhir Mahajan, Chief Executive, NCUI and Dr. Nidhi Pundhir, Vice-President, Global CSR, HCLFoundation in the presence of Shri Dileep Sanghani, Chairman, NCUI.